Posted by Cass Art on 8th Oct 2018
Inktober is back! The most popular drawing challenge on the Internet, it encourages artists to draw daily for a month, following an official prompt list (or their own creative flow!). Even following the prompts, it can be difficult to find inspiration for a new drawing every day - that's why author and tutor Jake Spicer has created this easy-to-follow tutorial for day 10 of the challenge, "flowing". Draw along these simple steps to create your own artwork!
What you'll need:
Over to the artist himself...
Jake Spicer: My friend Francesca Cluney has incredibly long hair –is longer than she is tall in fact. For the Inktober prompt 'Flowing' I decided to draw her amazing hair, bunched up as she combed it.
STEP 1
Start off simple – sketch the big shapes of the head, hand and hair in pencil.
STEP 2
Add a little structure – draw in a line halfway up the face for the eyes and further lines for the eyebrows, underside of the nose and centre of the mouth.
STEP 3
With a black Winsor & Newton fineliner, or a dip-pen and Winsor & Newton Indian ink draw in the features of the face. Use the edge of the hair to help define the shape of the hand and head.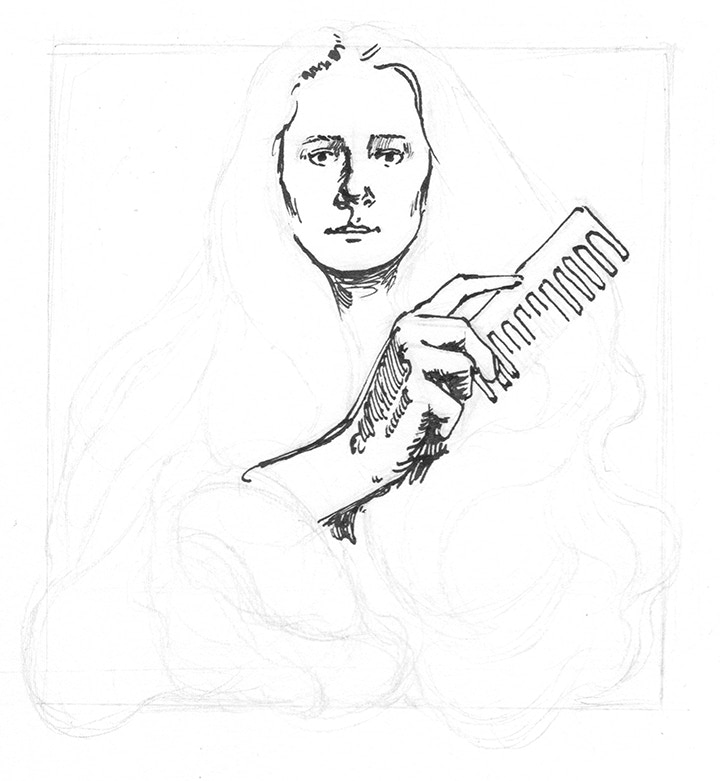 STEP 4
With your Winsor & Newton black ink, find the outline of the hair, head and comb.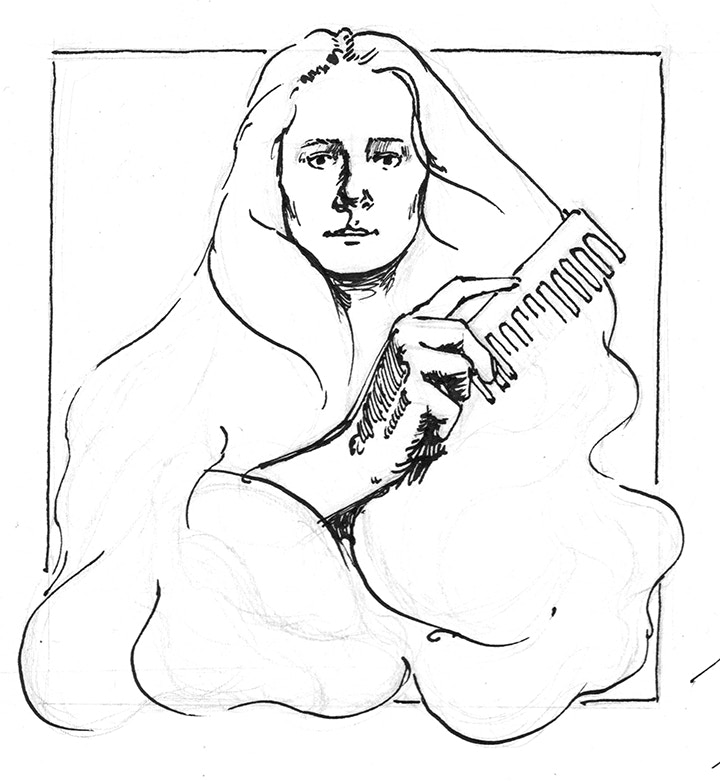 STEP 5
Elaborate on the shapes in the hair, looking for big, flowing shapes.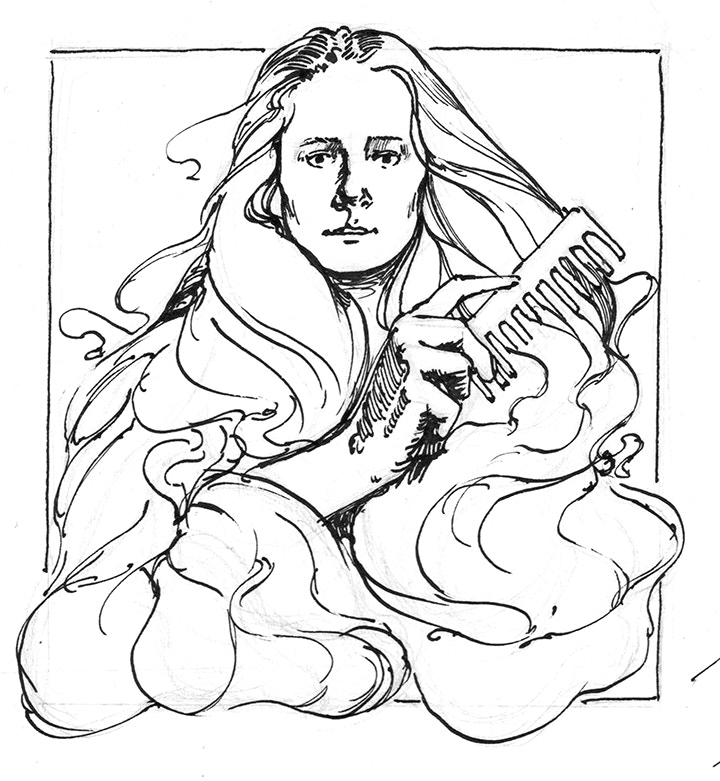 STEP 6
Finish the hair with playful, flourishing lines to build up texture and tone. This is the really fun part, and will take the longer than the earlier stages. When the ink is dry, rub out the pencil lines.
About Jake Spicer
Jake Spicer is an artist and drawing tutor based in the UK - he is author of a of best-selling series of instructional drawing books and is passionate about encouraging people to learn to draw.
---
Feeling inspired?
Share your artwork with us on Instagram, Facebook and Twitter with the hashtag #cassart

Check out our handy drawing set, curated by Jake Spicer.

See more of Jake's drawings on his website

Find more tutorials inside Jake's book "How to Draw"